Music for a Cause is a Forum Topic to highlight SoundSpectrum artists and their causes.
Title:
Music for a Cause - Performance and Visuals
Description: Original music performance with an OP-Z, Kaossilator Pro, and a Kaoss pad.
Charity: PLAN Systems is spearheading the development of open source software for Privacy, Accessibility, and Collaboration.
Artists: ArtIsInFormation (that's me) and SoundSpectrum = )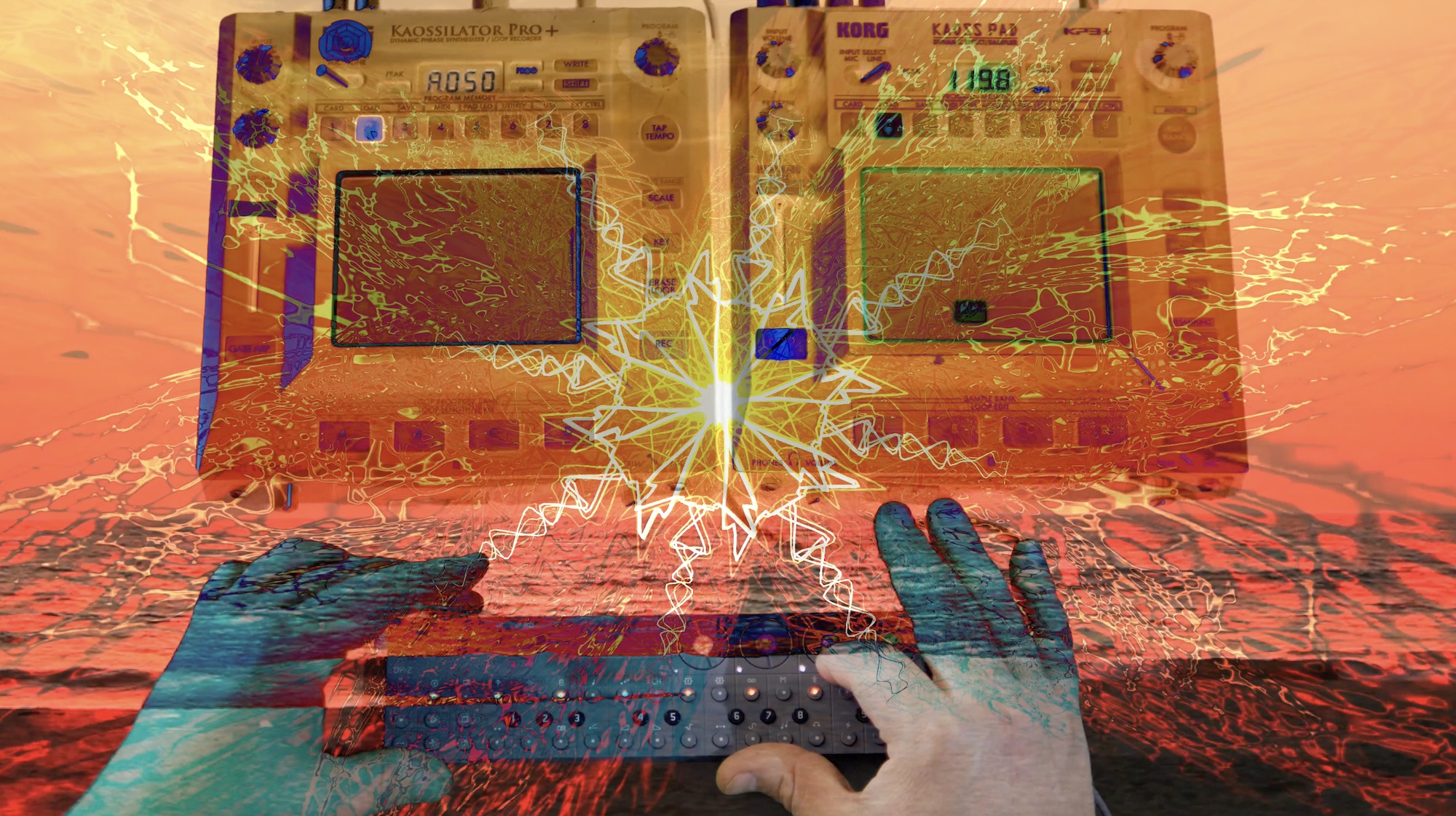 If you don't know how to make music or videos, maybe it's time to learn some new skills! There are tons of free options for content, editors, and music making. To facilitate, I will leave some recommended links and guidelines below.
Music for a Cause Guidelines:
- Combine SoundSpectrum Visuals (trial or paid) with original or creative commons Music and Video content
- Post the Title, Description, Charity, Artists, and Link in this thread
- Include a shoutout to a non-profit cause or charity that you support
- Include a note that "visuals are courtesy of
www.SoundSpectrum.com
"
- Keep the content family friendly
Here are some tips for getting started:
- Your audio track is the framework and pacing for your music video, so it's a great place to start
- Make an original music track with your choice of software or instruments (or download a creative commons audio track)
- G-Force supports pictures (sprites) as well as movie backgrounds, provided the format is .mov with G-Force running in 32bit mode (sorry 64bit people)
- Use OBS studio to record screen captures of SoundSpectrum visuals while playing the audio track (content must not be monetized)
- Combine all elements (video, visuals, graphics, text, final audio track) using a video editor of your choice
- Use masking, keying, layer blending, and other effects to create unique visuals
Tools for Production:

SoundSpectrum Visuals
OBS Studio open source broadcast and screen capture tool (free)
Pixabay stunning creative commons stock images & videos (free)
Internet Archive massive content library (free)
OpenShot video editor on mac/windows/linux (free)
Audacity audio editor on mac/windows/linux (free)
Linux MultiMedia Studio for linux/max/windows (free)
Camtwist Studio for mac (free)
Free Music Archive creative commons music collection (free)
Ardour record, porn, mix for linux/max/windows (free)
Virtual DJ DJ mixing software (freemium)
Garage Band music making on mac (free)
iMovie video editor on mac (free)
Movie Maker on widows (free)
Youtube editor and creative commons videos (freemium)
LaunchPad, iKaossilator, Gadget, Animoog, on iOS and android (in-app purchases)
Ableton (paid)
----This is not meant as a product endorsement and we can not provide support for software other than SoundSpectrum visuals----
SoundSpectrum Visuals Usage:

We permit registered and paid license holders (Gold, Platinum or Commercial) to post video(s) on the web, provided:
- 1) you must purchase an ACTIVE Gold, Platinum or Commercial license for SoundSpectrum software
- 2) video(s) must include a text credit saying: "Visuals courtesy of
www.SoundSpectrum.com
" or "Visuals contributed by SoundSpectrum.com in support of PLAN Systems"
- 3) the text credit must appear within the video(s) itself (i.e. the closing frame) AND be included along with the video description text
- 4) URLs to all posted video(s) should be provided to SoundSpectrum and used in a not-for-profit manner
- 5) we reserve the right to rescind permission for any posted video(s) that contain objectionable, illegal, or mis-representative content
- 6) you may not sell or license posted video(s) containing SoundSpectrum content, or place video(s) behind a paywall.
- 7) you may not use video(s) containing SoundSpectrum content in a live performance, unless prior license and permission has been granted
Check out the SoundSpecrum Music Visualizer + WinterWonders 2020 Promo available on the PLAN site: Music Visualizer Promo
This limited time promotion is in support of
PLAN Systems
, a technology 501(c)(3) co-founded by Andy (Drew) O'Meara (creator of SoundSpectrum visuals).
Let me know if you have any questions at all!